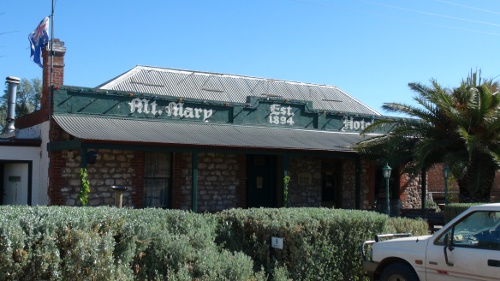 Mt Mary was a bustling Railway Town with mainly timber, mallee stumps and cut wood, livestock and some grains being shipped by rail from the station.
The town itself was mainly settled by railway workers who maintained the train line between Adelaide, Eudunda and Morgan, and the main focus was and has remained the Mt Mary Hotel.
The Historic Mount Mary Hotel was established in 1894, and today is packed with memorabilia from by-gone days & now acts as a living museum.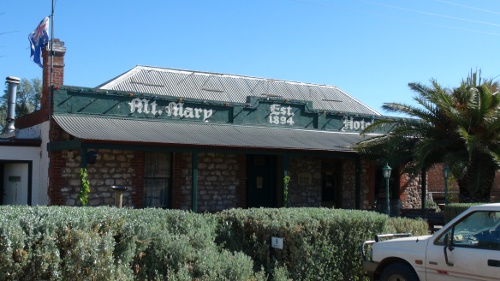 Mt Mary is not strictly in the Southern Goyder region, which is the boundary of the Regional Council of Goyder, (they are in the Mid Murray Council) but we are proud to list them on eudunda.net because there are such close links to Eudunda, as a region and of the people. Eudunda is still one of Mt Mary's main supply areas. We also recommend calling in at the small pubs along the highway, its a great experience and you will get a 'driver break' or a meal there.
Great news in April 2019 a Committee was formed to restart the Mount Mary Citizens Hall Inc.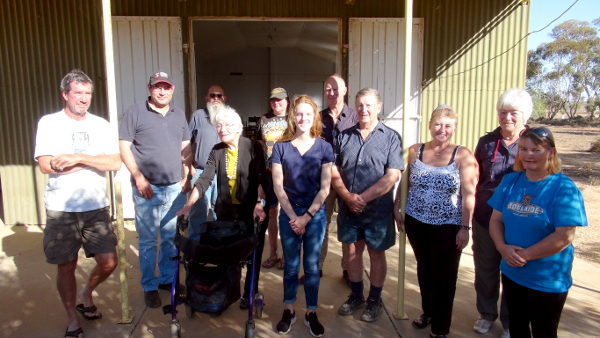 Already they have plans of establishing an Opp Shop, book exchange and some entertainment nights.
To find out more contact Karen on 08 8581 0585
Please help by submitting information for us to put here.