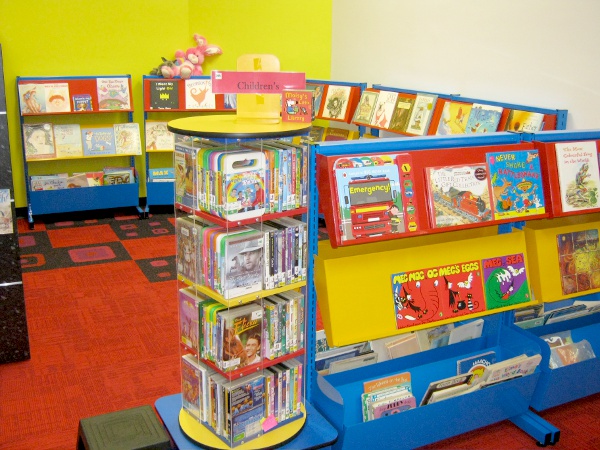 A free service provided by the Regional Council of Goyder
Eudunda Library:
Eudunda Area School
2 Reserve Road, Eudunda, 5374
Phone/Fax: (08) 8581 1587
Robertstown, Link Library:
7 Commercial St, Robertstown, 5381
Phone/Fax: (08) 8581 7209
Your Friendly Community Library Officer


Sandy Smith
OPEN Advice for BOTH Libraries.
Patrons will be advised before the holidays what the hours will be via newsletters and posters
and also poster on this website in the "Latest News" on the home page or HERE.
Opening times remain the same for the holidays except for public holidays and for Christmas/New Year
WE PROVIDE:
BOOKS

Hardbacks / Paper backs
CD's / DVD's
Large Print
Adult Non-Fiction
Teenage Fiction
Children's Fiction
Children's Non-Fiction
Picture Books
Audio Books
Magazines
INTER LIBRARY LOANS:
Eudunda is part of the statewide 'One Card' Network. Borrowers can put 'Holds' on items from all Public & School Community Libraries across the state. Please ask the library or more information about this service.
OTHER SERVICES:
Housebound

Please let us know if you are house bound and we will provide home delivery.

Reservations

Library staff are happy to make reservations of books that are out on loan
You will be notified when the book is available

Photocopying & Faxes

Copy A4: 20c, Double Sided: 30c
Copy A3: 40c
Fax Sending: $1.50 per page
Fax Receiving: 50c per page

Internet Access

Free Internet & Wireless access is available
Sessions can be booked for up to an hour or longer if there have been no previous bookings

After Hours Returns

A secure 'returns bin' is located at the front of the school for the convenient retunr of items when the library is closed.