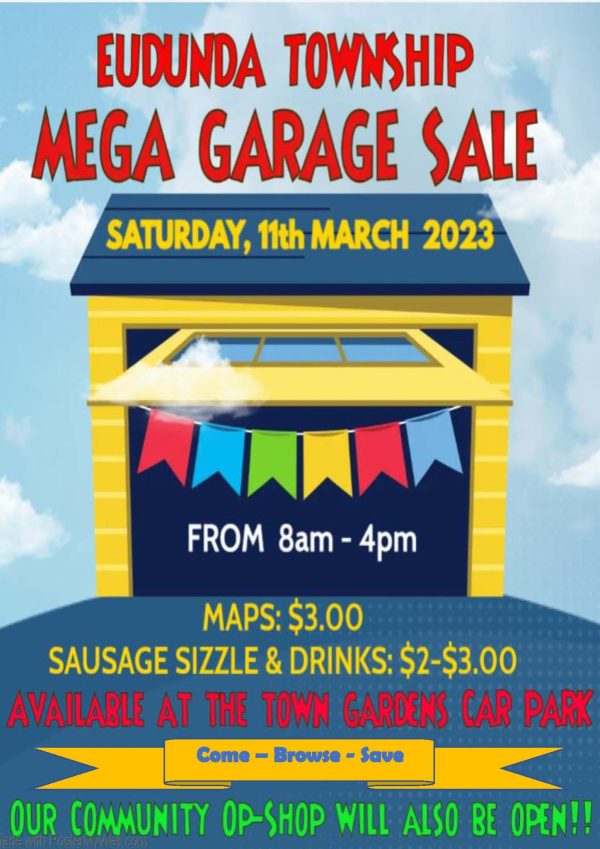 Make Saturday of the Long Weekend the 11th March a 'Day Out' Collecting some bargains and having a good fun day out for the whole family at the Eudunda Township Mega Garage Sale.
Don't forget to buy a map (available on the day) as stalls will be spread far and wide, and you could miss out on that special item.
See the other poster for details if you want to have a stall to clear out some of your unwanted goods.
A Fund Raiser for the Eudunda Community Op Shop, where all profits are returned to local community projects. Check out what this event is all about at opshop.eudunda.au
#EudundaMegaGarageSale2023