You can still access the Eudunda Library during the school holidays. Sandy has supplied the times it will be open. Note that it is closed from 12noon to 1pm each time it is open.
NORMAL TIMES RESUME FROM MONDAY 1st MAY 2023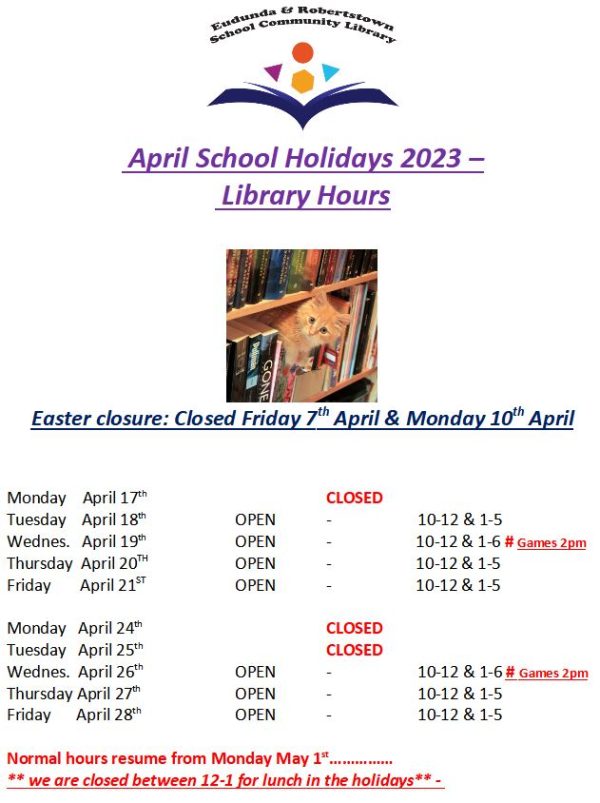 Take note that the library is CLOSED each day from 12noon to 1pm
during the holidays.