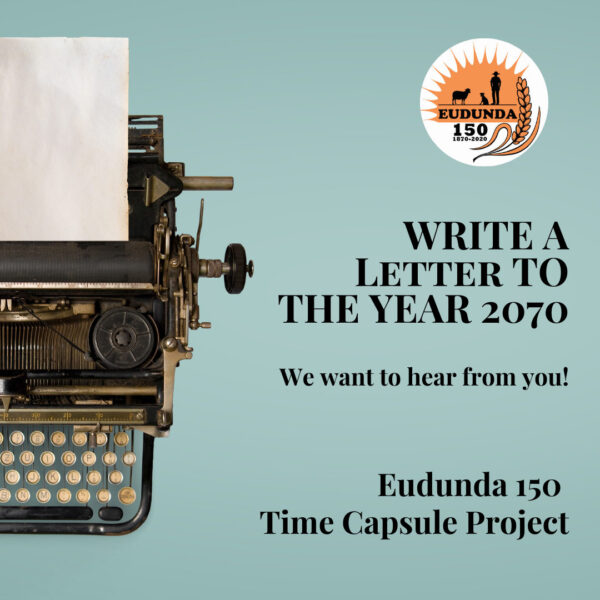 The Eudunda 150th Committee is proud to announce that another of our major exciting projects is to create a time capsule for the year 2070, Eudunda's 200th anniversary.
The capsule will be laid in the centre of Eudunda where it will serve as a reminder of our town's rich past, as well as our future potential.
We would like to fill the capsule with letters from members of the Eudunda community and surrounding districts. If you would like to write a letter, we'd like you to detail your connection to Eudunda, any fond memories of the town, and your community involvement. You might like to write about how you think life might appear in 2070, especially how you think Eudunda might change over the next fifty years. Feel free to write creatively about Eudunda and your connection to the town.