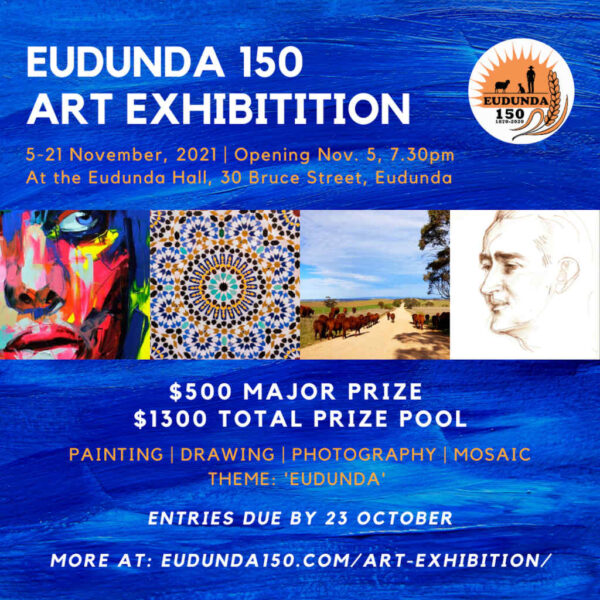 The Eudunda 150th Committee is proud to announce one of our major events, an Art Exhibition to be held in the Town Hall for three weeks during November. Throughout this exhibition, Eudunda will be on show through photography, drawing, painting, and mosaic.
Should you wish to enter the competition, residents in the Eudunda district will have receiving entry forms in the post and if you need more click the link
We look forward to seeing your entries.