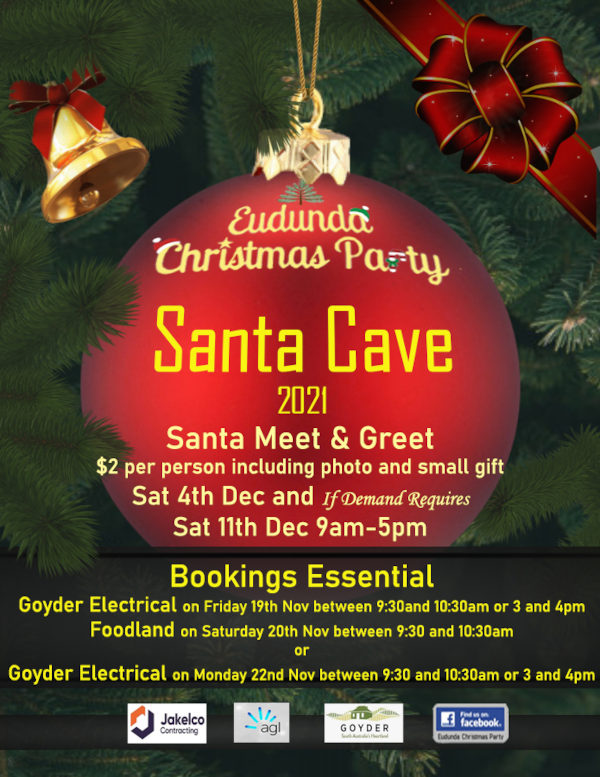 Due to an overwhelming response to the Santa Cave in the past the Eudunda Christmas Party will be running the Santa Cave a little different this year.
Santa will be appearing at the Eudunda Christmas Party (Friday 3rd December) in the parade – however he has other places to be so wont be able to stay on the night.
Saturday 4th of December (9am-4pm) he will return to the Eudunda Santa Cave for meet and greet sessions. $2 per child including a digital photo by our professional photographer and a token gift.
BOOKINGS ARE ESSENTIAL.
Santa will also return the following Saturday 11th of December is demand requires.
Bookings will be taken:
Friday 19th November 9:30 – 10:30 and 3:00-4:00 at Goyder Electrical
Saturday 20th November 9:30-10:30 near Foodland
Monday 21st at Goyder Electrical 9.30-10.30am and 3:00-4:00 pm
Please do not contact the committee privately to make bookings as they are extremely busy at the moment.