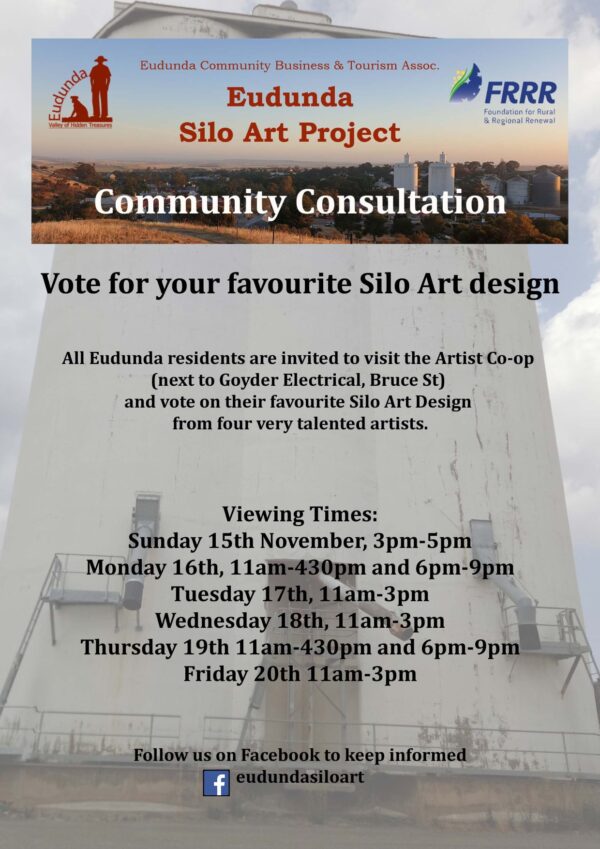 IMPORTANT NOTE: The viewing has been temporality closed from the COVID-19 scare on the 16th Nov 2020. We will announce when people can come see the entries again soon.
We're excited to announce that Community Consultation will begin this Sunday, 15th November from 3pm at The Artists Co-op (next to Goyder Electrical).
Four amazing artist have been shortlisted and have submitted their designs for the Eudunda community to vote on.
The designs will be on display for a week, and are available for viewing and voting at select times.
We look forward to seeing which design is the Communities favourite.
Eudunda Silo Art Facebook Page (Note you may have to have a Facebook account and be logged in to interact with this page)